This is the place you as parents can see what we are learning in KICK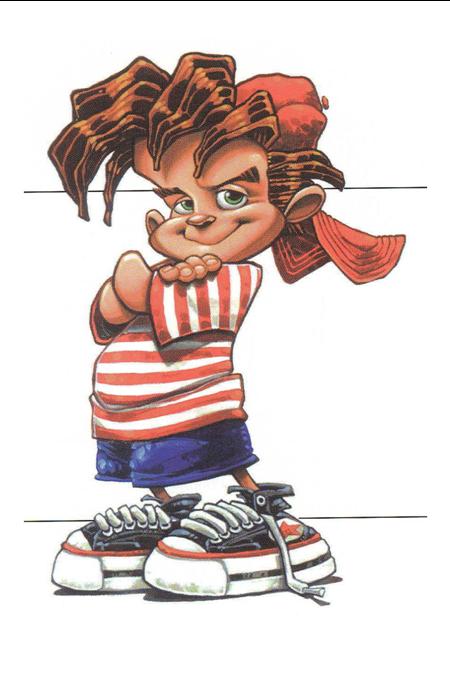 Look each week to find information and questions you can ask you child so that their learning can continue at home. You are your child's biggest spiritual leader. We want to give you some tools to help you along the way.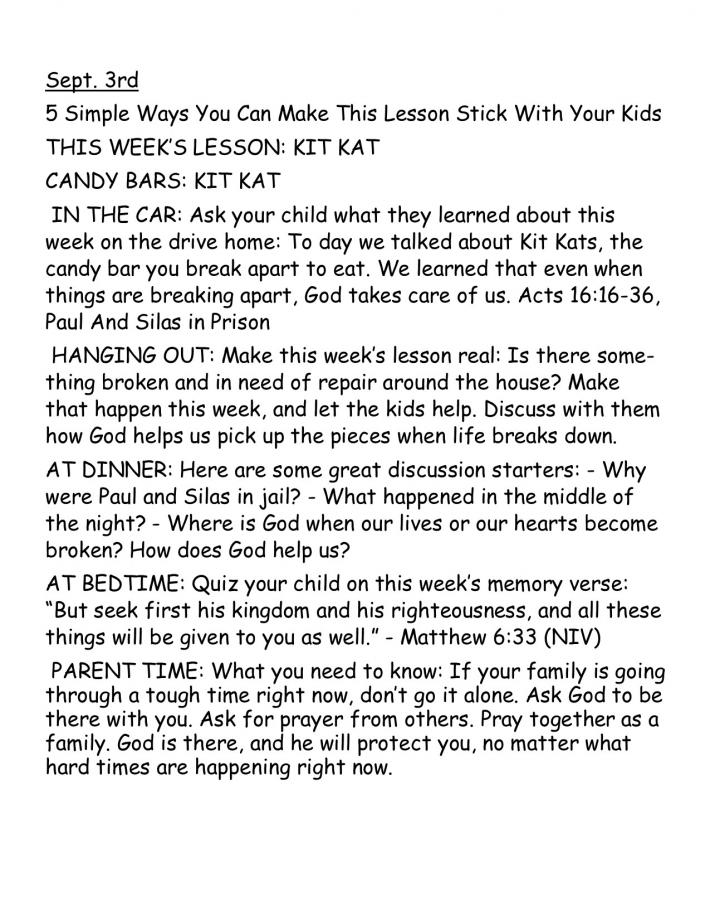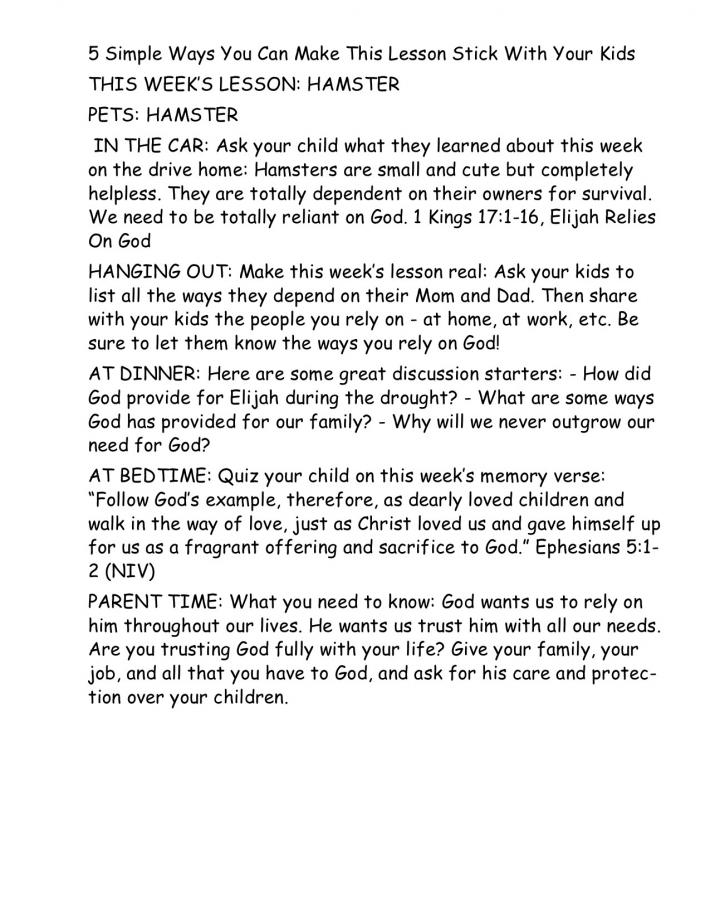 June 18th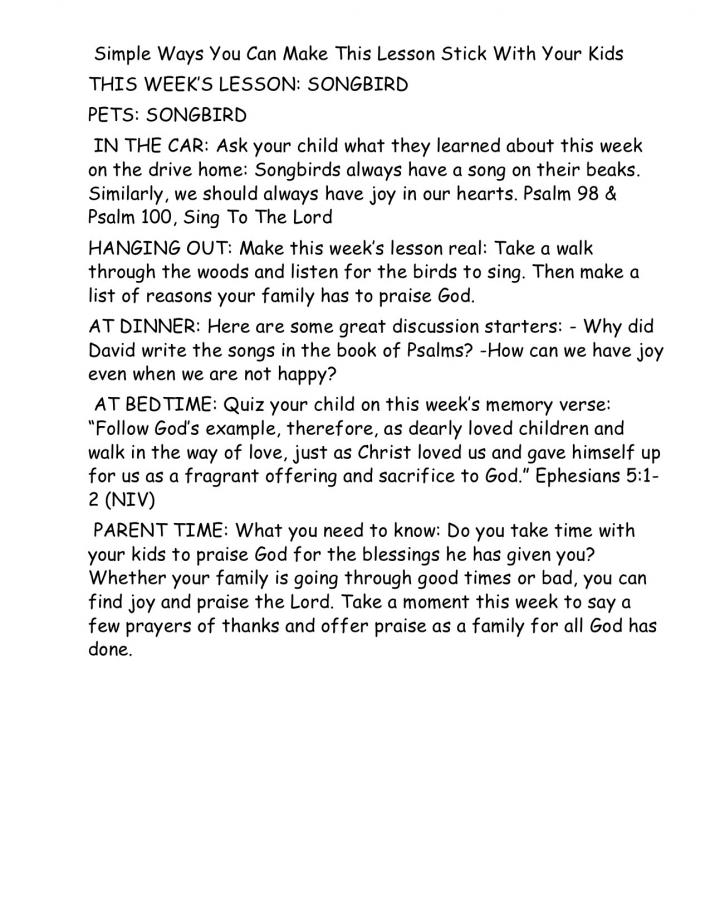 June 11th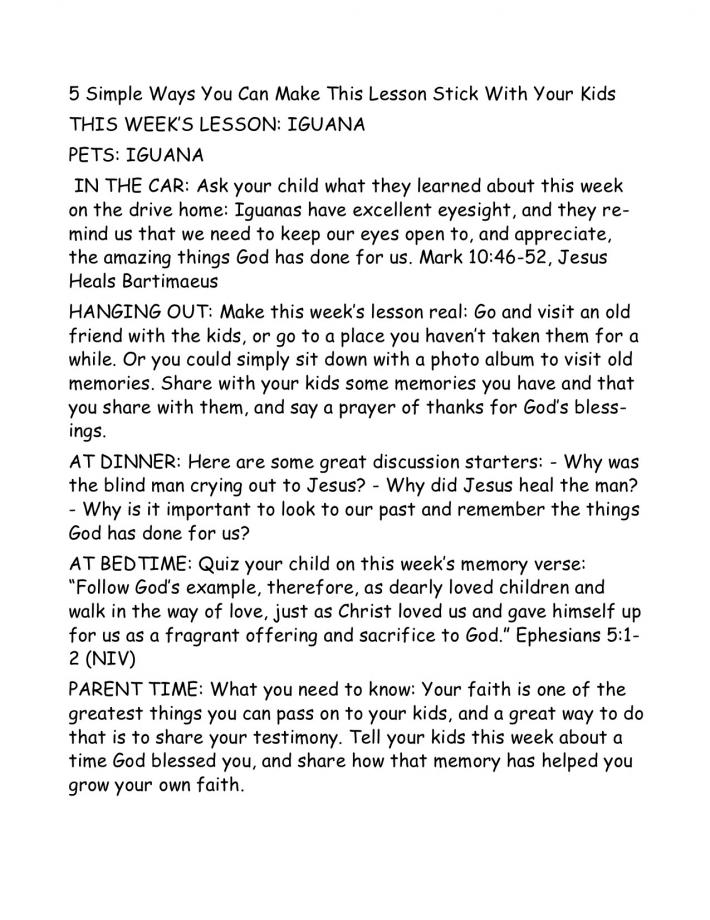 June 4th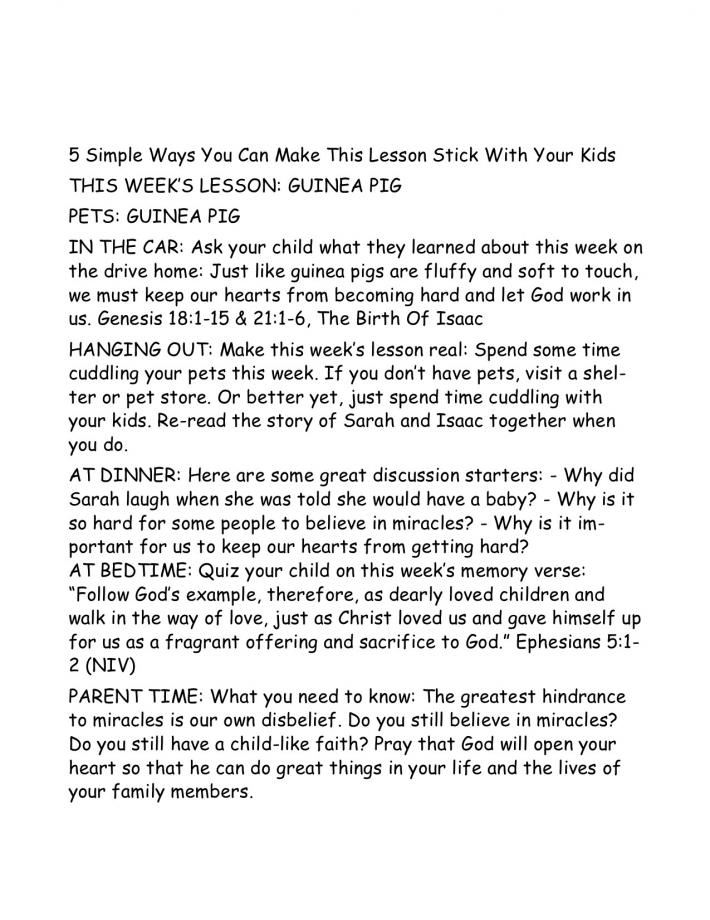 July 12th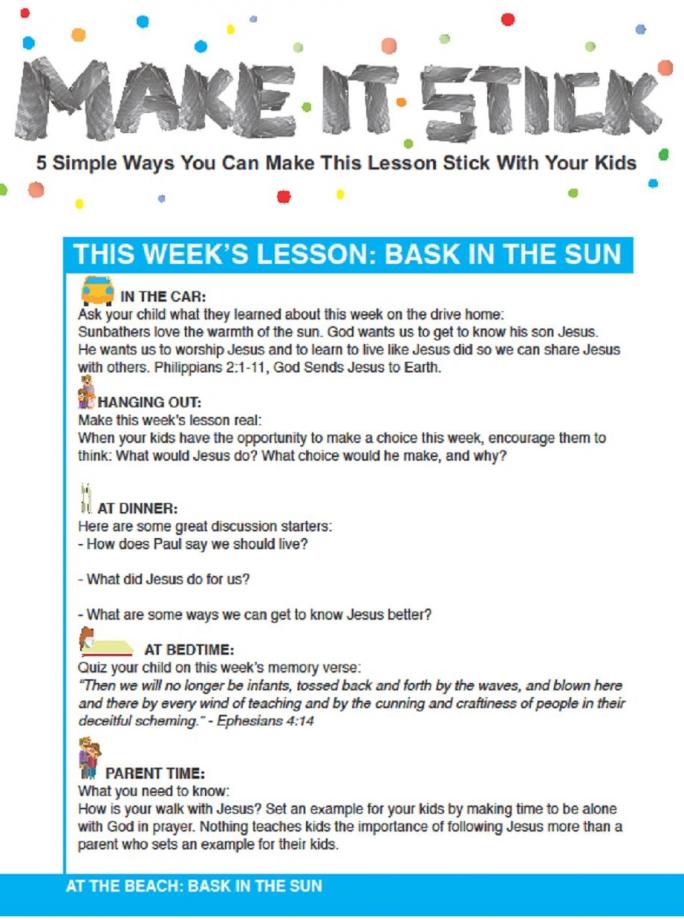 July 5th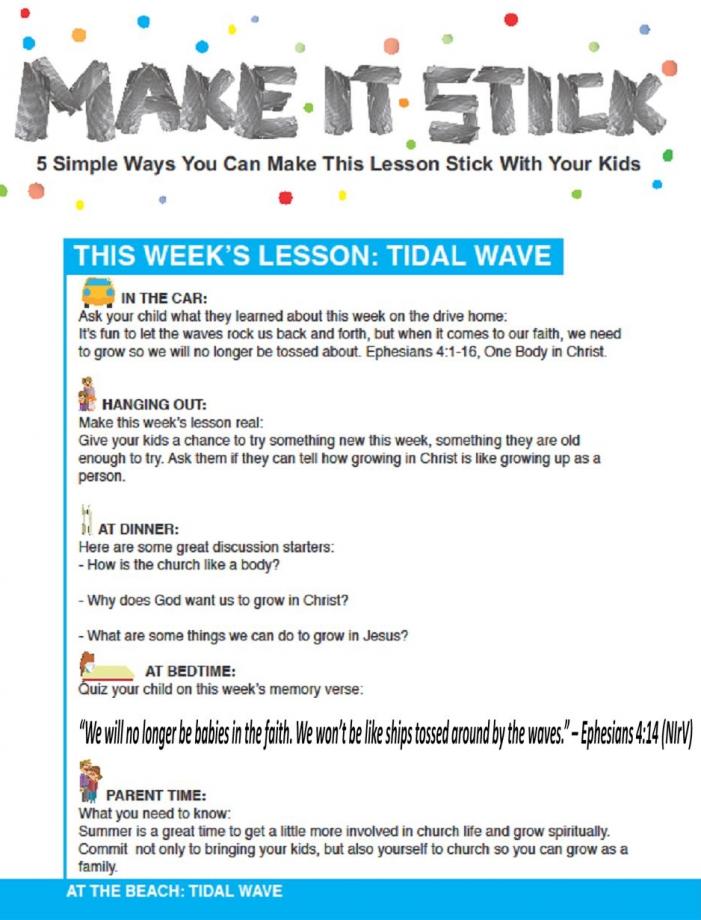 June 28th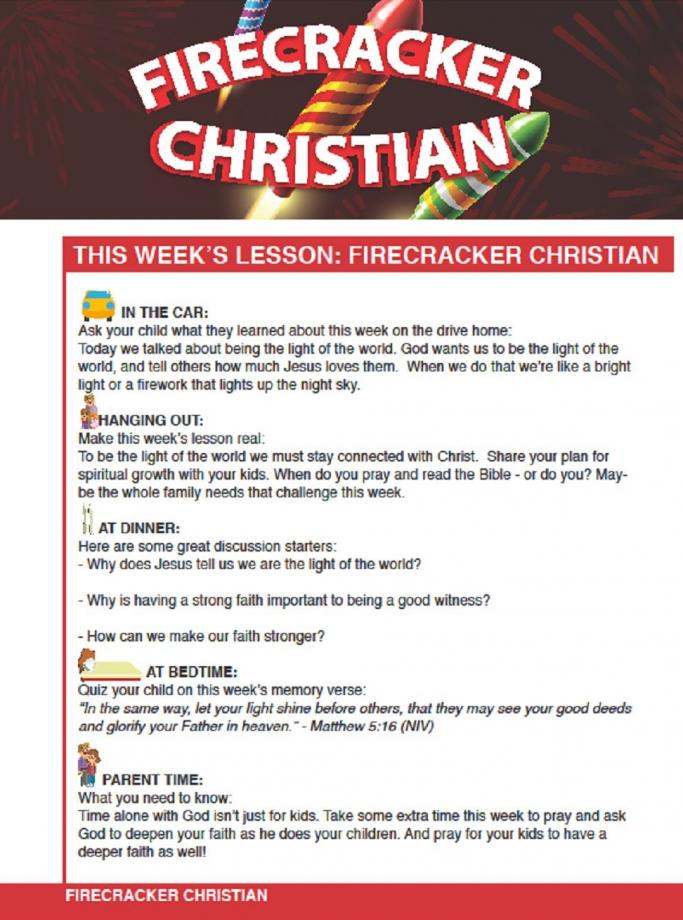 June 21st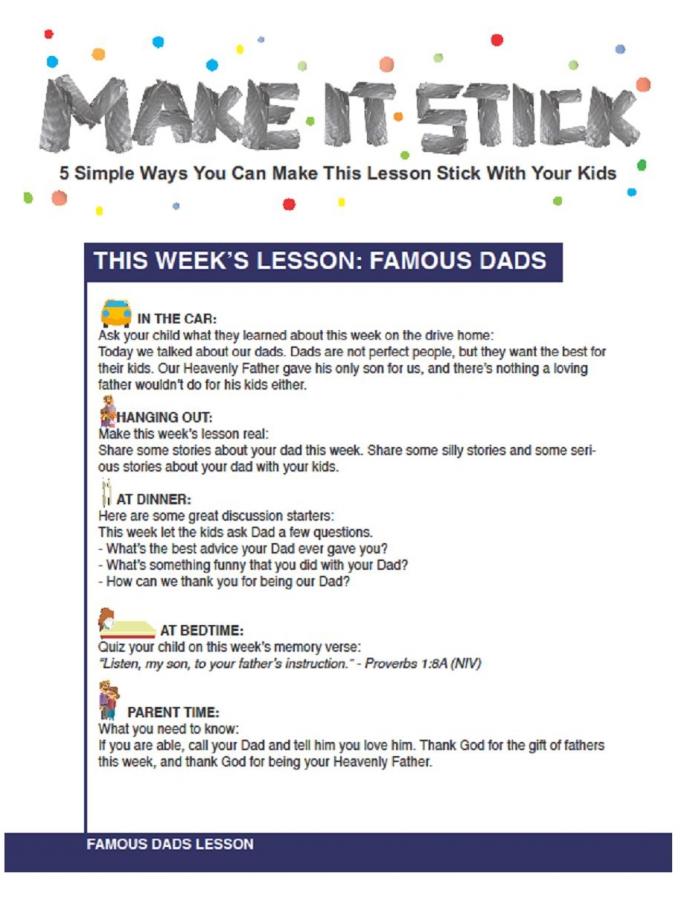 June 14th
BGMC Sunday - Today we looked at the country of Romania and learned about how Boys and Girls Missionary Challenge is helping in that part of the world. Our offering every Sunday goes to change lives of children around the world by purchasing curriculum, providing meals, education and clean water to people in need. Thank you for helping teach your children to be givers. A little change can change the world!

June 7th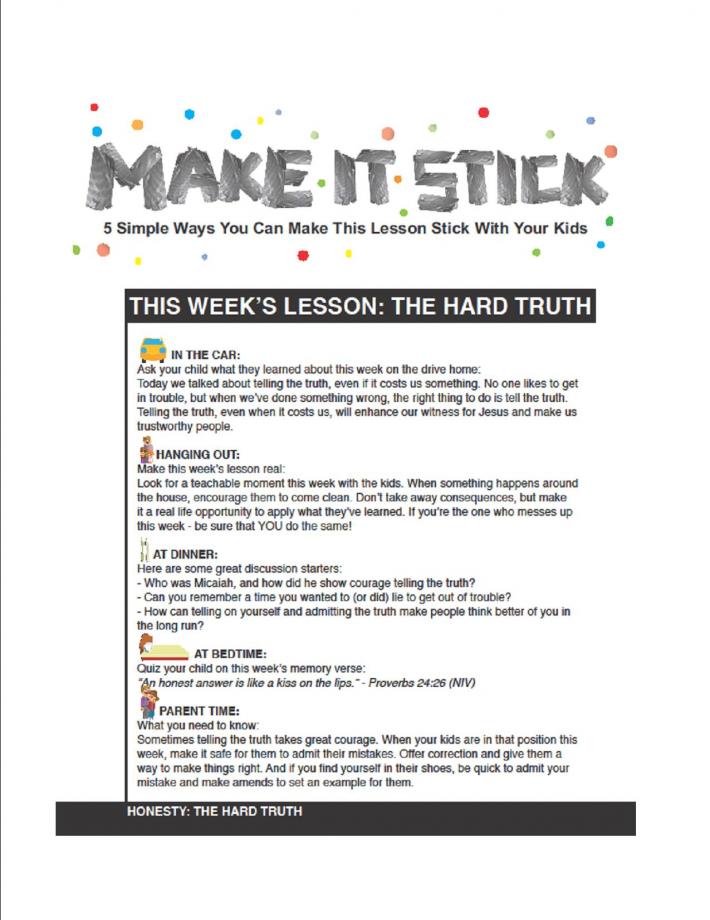 May 31st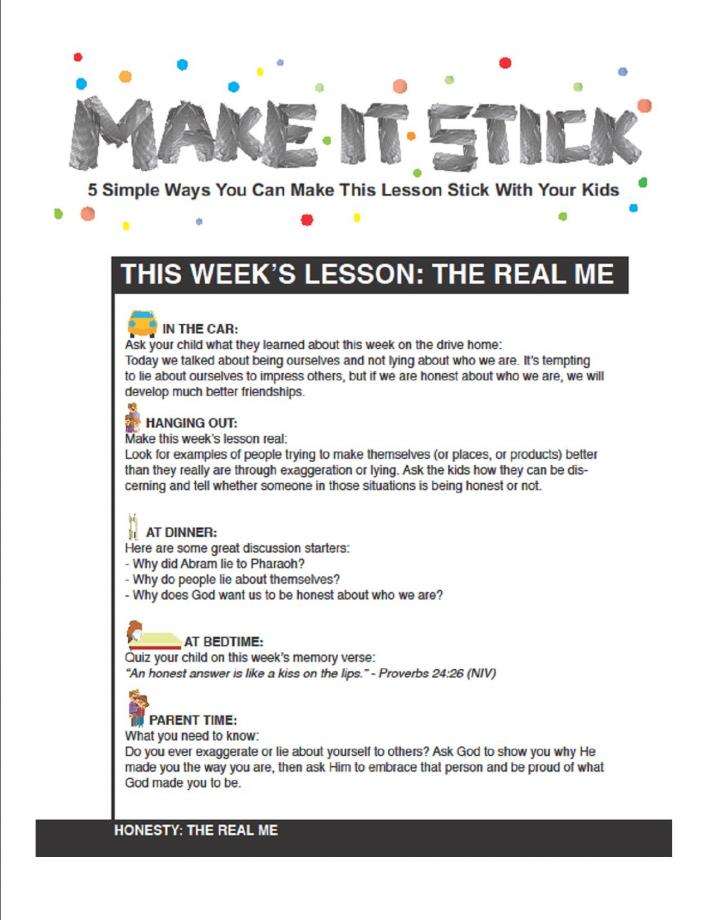 May 24th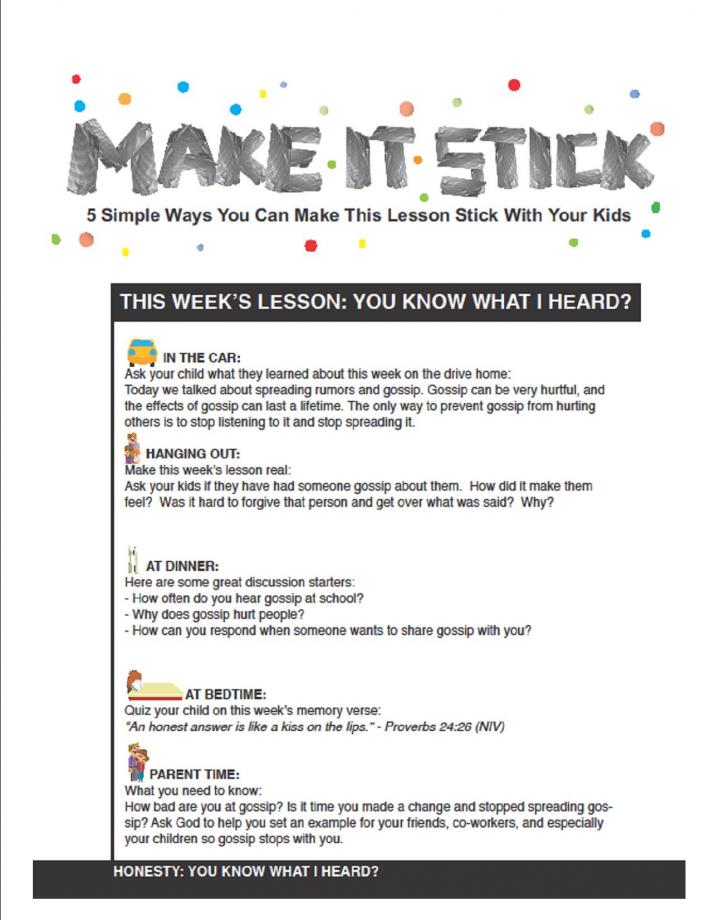 May 17th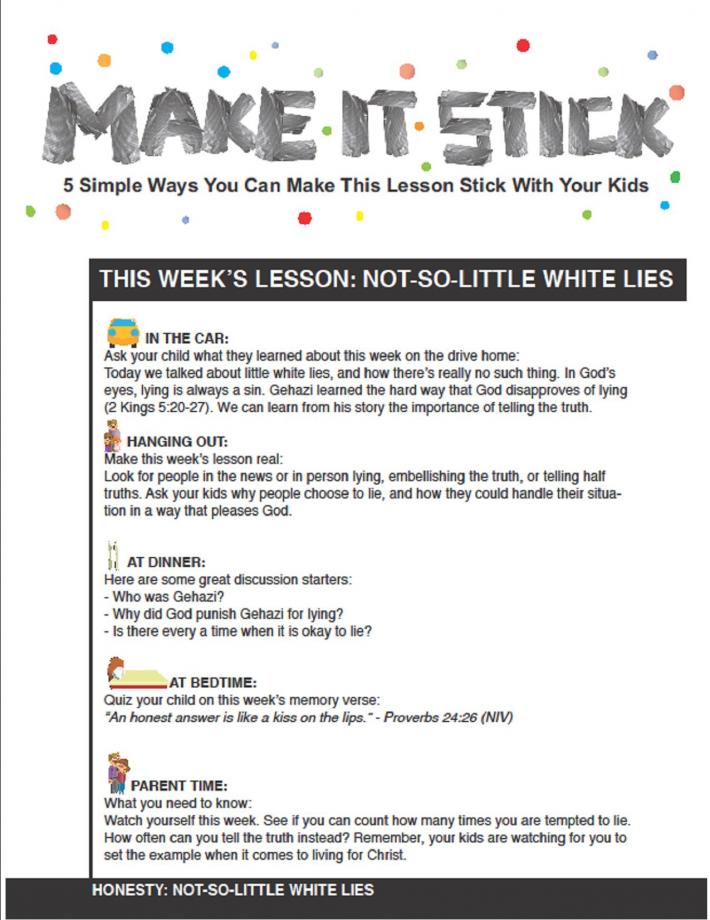 May 10th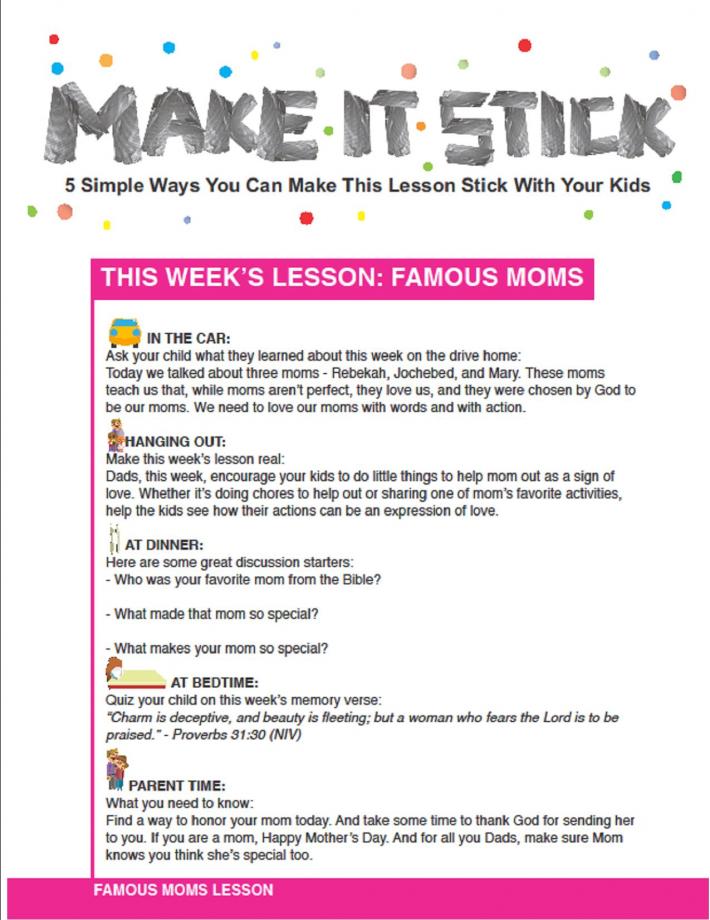 May 3rd - Love Thy Neighbor Lesson Luck 10:25-37 Parable of the Good Samaritan. Who is our neighbor? Not just the people who live next door to us, but anyone who we interact with. We all have people in our lives who are not easy to love. Maybe it's a relative, or a school mate. Perhaps it's someone at work or someone who lives next door. Rather than shun these people, we are to pray for them. We are to reach out in love to them and we are to bless them, even if they curse us. This is not easy to do. But if we yield to the Holy Spirit's power in us we can love everyone by grace. Not one of us deserves God's love, and yet he so loves us that he gave his only Son Jesus to save us. Because God loves us so much, we chould love our neighbors as well, no matter who they are. This demonstrates that we are God's children. As a family brain storm on ways that you could demonstrate love in a practical way to your neighbor.

March 26th - Salvation Lesson: Luke 15:8-10 Parable of the lost coin. Every one of us faces a peril greater than any physical danger - it is eternal death. What makes matter worse is that we are all helpless to save ourselves. No one else can save us, either, except One. What we could not do, God did by sending his only son, Jesus, to save us from our sins. He did this because he loves us and wants us to live with him for eternity.

March 19th - Fruit of the Spirit Lesson: Glations 5:22-23 "But the fruit of the Spirit is love, joy, peace, patience, kindness, goodness, faithfulness, gentleness and selfcontrol.

March 12 - What is the Church? Lesson: 1 Corinthians 12:12-20 The church is the body of Christ.

March 5th - Easter Let's celebrate Jesus is alive!
March 22nd - Light Unto My Path Psalm 119:105 The Bible is like a light in the darkness for us, without the Bible we stumble through the world. The world is spiritually dark and Bible illuminates what is good and what is bad for us. We studied the story of King Amon who ignored the Bible's teaching and instead encouraged the worship of idols and false gods, causing the nation of Judah to fall into spiritually dark times. It wasn't until his son, Josiah, became king at just eight years ofold that the Book of the Law of Moses was recovered. This book of God's Word showed Josiah righ from wrong, and Josiah learned that he should remove all the false gods and wicked priests from the land. Remember, the Bible isn't like other books. It is the very Word of God. It enables us to see the world more clearly, so we know which obstacles to avoid and how to obey God. Without God's Word, we wouldn't know right from wrong and what pleases Him. We would be lost in the world. But with the Word of God we can clearly see the path laid out for us. Psalm 119:105 says, "Your word is a lamp to my feet and a light to my path." Because we'd be absolutely lost in the spiritually dark world without the Bible, we should take time to read it and keep it in our thoughts. This way, we'll know how to live our lives for Christ.

March 15th - Abiding in Christ John 15:1-10 and Galations 5:22,23 We need to abide in Jesus just as grapes get their nutrients and water from the vine. We receive our spiritual nourishment from the Holy Spirit living in us. We grow stronger through prayer, study of God's word, obedience, worship and fellowship with other Christians. Our lives will have the good fruit of the Spirit if we abide in Christ.

March 8th - Prayer Matthew 6:9-13 Whenever we pray we have a private audience with the Creator of the universe! Sometimes we do not receive from God because we don't ask. However, it's important to remember that when we pray, we pray with the right motives, seeking God's desire for our lives, not our own wishes and desires. Ask you student how prayer is like a hamburger, and pray together often.

March 1st - Adoption We can use the historical context of first century adoption to teach how believers in Jesus Christ are adopted in God's family. In Rome, adoption was a legal process that made a child part of a family, but more than that, the family loved and cared for the child unconditionally as if he were their own. Paul describes our relationship with God in the same terms. God adopts anyone who puts his or her faith in His son, Jesus Christ. Through Christ, we're made heirs with Chirst to all of God's blessings. And, because we're secure in Christ, nothing can separate us from God! Because we're His children, God loves us unconditionally and will protect and care for us.

February 22 - Justification We try to justify ourselves in many ways - "I'm not as bad as that guy," or, "the devil made me do it," or "no one's perfect!" The Bible teaches us that all have sinned and have fallen short of the glory of God (Romans 3:23). The only way we can be saved is if someone without sin takes our place. Only Jesus can do this, because He is fully God and fully man. Not only did Jesus take our sins upon Himself, but God places His righteousness on us who believe. This is justification - God sees us just as if we had never sinned.

February 15 - New Birth We are all born in this world spiritually dead, or separated from God, becasue of our sinful nature, but through Jesus' forgiveness we are born anew into spiritual life. The moment we place our faith in Jesus Christ as our Lord and Savior and accept His forgiveness, something miraculaous takes place. We're made spiritually alive by the Holy Spirit and are connected to God! Jesus explained to Nicodemus that being born again means being born from above by the power of the Holy Spirit. We cannot earn salvation just by doing good works and behaving ourselves, but need to believe in Jesus and receive the Holy Spirit in our lives.

February 8th - Redemption The Bible teaches us that everyone is a slave to sin. We're all sinners by nature, sold into the bondage of sin. But Jesus purchased, or redeemed, us from this bondage when he died on the cross. The Bible says that anyone who believes in Jesus Christ will be set free from the bondage of sin. Reflect on the meaning of the word "redemption," to purchase something. We once were slaves to sin, unable to free ourselves, but Christ, through His sacrifice freed us from the bondage to sin because he loves us. Redemption is an incredible gift and though it's free, it transforms the way we live. Now, we aim to please God and obey him. Pray tonight that you would live in light of your redemption. Ask Jesus to help you live in a manner worhty of His great gift to you.

February 1st - The Armor of God The Seahawks would never think of going out on the football field to play without their equipment. in the same way as Christians we need to be dressed in the armor of God as we face every day of our lives. In the book of Ephesians, Paul describes this armor as guarding against Satan's schemes and temptations. The Bible compares Satan to a roaring lion, but Paul, influenced by the soldiers he saw as a prisoner of Rome, gives us ways to protect ourselves; the belt of truth, the breastplate of righteousness, the shoes of the Gospel of peace, the shield of faith, the helmet of salvation, and the sword of the Spirit. It is important to remember that God protects us against all spiritual attacks. He's given us powerful armor to fight off Satan's tempations, as well as to endure trials.

January 25th - Forgiveness The word forgive means "to set something free." It also means, "to cancel a debt" and "to remove the punishment someone deserves." Because Jesus forgave us all of our sins, we must also forgive others. The story of the unforgivng servant, a man who was forgiven much but didn't forgive anyone himself teaches us a lesson in forgiveness. The unforgiving servant was shown great mercy when the king forgave him all his debts, but didn't show any mercy to his own servant. Does that make sense? No! Because Jesus forgave us, he wants us also to forgive others abundantly. The Bible says to forgive someone 70 x 7 times . . . that means without limit! Have your family sit in a circle and ask everyone to think about a time when someone forgave them. What was it like to be forgiven? How did they feel afgterward? After everyone's had the opportunity to share, remind them that Jesus forgives us when we disobey him and that he expects us to be forging of others, as well.

January 18th - Loving Obedience. Loving obedience to God means that because we love Jesus, we obey his word. Jesus knows what's best for us and tells us what we can and can't do so that we'll live the best way we can. How do we learn what God wants us to do? We read his word and study its teachings. The story of Jonah illustrates the cost of disobedience. Instead of preaching to the Ninevites, Jonah tried to run away, only to get swallowed by a giant fish! God is merciful to everyone that asks for forgiveness, so even when we disobey, he will forgive us. Just as he forgave Jonah and the Ninevites. Read John 14:23 and ask, what does Jesus say that those who love hime will do? What does it mean to keep his word? Reflect on how you can keep his word better and pray for wisdom to do so.

January 11th Saving Faith. In this lesson, Theo teaches that without faith, it's impossible to please God. We talked about Abraham and how he had faith to leave his home and travel to where God wanted him to go, even when he wasn't sure where God was sending him. We also talked about how he believed God to make him the father of a great nation even though he had no children. He had to wait twenty-five years until God fulfilled his promise. Abraham had faith in God's promise of a child. In the same way, if we have faith in Jesus as the Son of God,as Lord and Savior, we will be saved. As a family, reflect on what it means to have "saving faith." Jesus' death and resurrection offers forgiveness to anyone who believes and has faith in him. Thank Jesus for His saving gift and pray for continued faith as you grow in your journey with the Lord.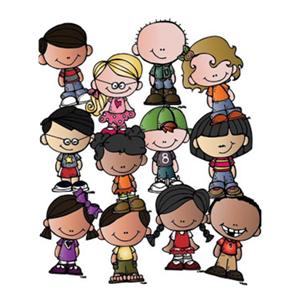 Oct. 19th As we begin work on our Christmas Musical, "An Out of the Box Christmas". We will be learning about the importance of Christmas, why we celebrate and the importance of working on our performance as an opportunity to share Christ with Anacortes. The verse that we learned this week was Colossians 3:23 "Whatever you do, work at it wih all your heart." Each student has an important part in the musical from the singers to the actors. We want to celebrate their God given talents and teach them that everyone is important in the family of God. Thanks for letting you student be a part of this ministry!

Oct. 26th The angel said to them, "Do not be afraid." Luke 2:10 So many things in life can make us fearful, but God reminds us as he did the shephards, "Do not be afraid." It is natural for children to get nervous about their part in the Christmas program, so today we talked about how God will help us when we are afraid. No matter what we face in life, we do not face it alone. Our mighty God is right there beside us. He never asks us to do something and then walks away. He is the provider of our strength. Yes parents some days your job is very difficult. When you feel like you can't take one more thing, remember, do not be afraid. Our great be God is right there with you to help you through.

Nov. 2nd This week take time to listen to the musical with your child. Ask them about it and the Christmas story. If they have a special speaking part go over their lines with them. The more they practice the more comfortable they will be when the time comes to perform on stage.

Nov. 9th Take some time to share a Christmas story from the past with your child. Then ask them what their favorite Christmas memory is. Plan a fun Christmas tradition for this coming Holiday season.

Nov. 16th In the musical Gabrielle, one of the characters, says, "You never know what our great big God will do to reach someone with his love." God the Father loved us so much that he sent Jesus to be born in a manger and to die on the cross so that we could have eternal life. He was willing to go to these extreme measures to bring people into relationship with himself. If there is someone in your life that needs to know the love of God, don't give up. God the Father loves them too and wants them to live in that love. Keep praying, have faith and watch our great big God reach them with his love.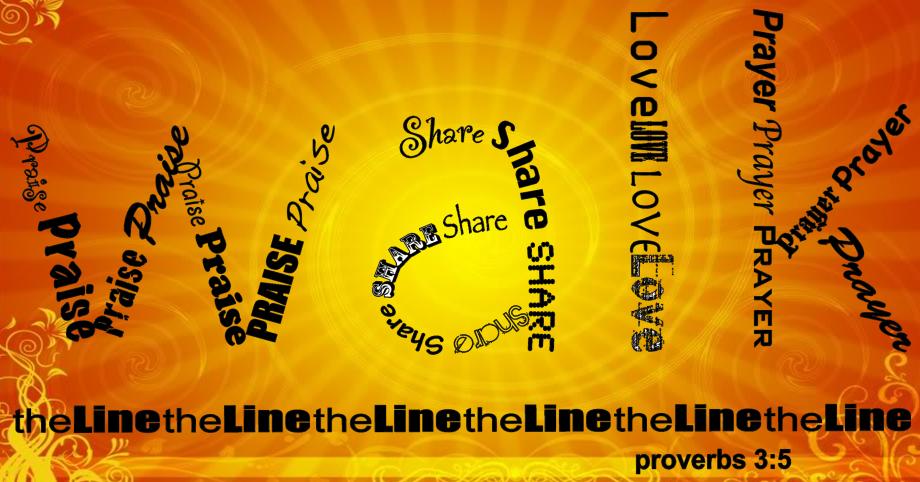 Sept. 7 Walk the Line
Verse for the series: Proverbs 3:5-6 Trust in the Lord with all your heart and lean not on your own understanding. In all your ways acknowledge him and he will make your paths straight.
What does it mean to walk the line? To follow the ways that Jesus has set for us, using praise, sharing our faith, having an attitude of love, and talking to God in prayer.
Sept. 14 Praise - Give God the praise in all you say and do.
How does the Great Commission help us to Walk the Line?
It can be hard to tell others about your faith. What are some ways that yoou can share your faith with friends?
Here is a way to share the Gospel message.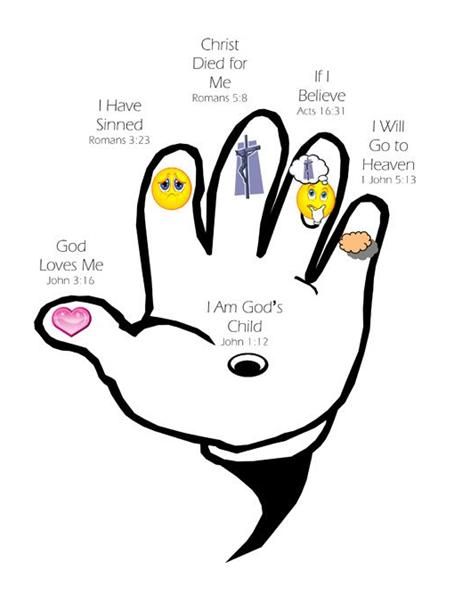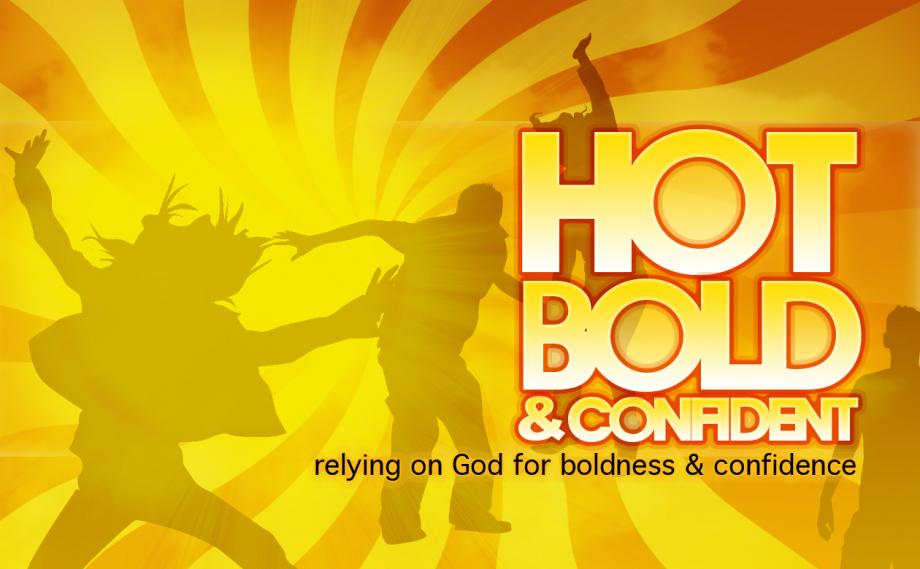 July 13th Main Idea: Listen to God's instructions, even when it is hard or doesn't make sense. Story: Abraham - Genesis 22:1-18
God's word says, "My sheep listen to my voice; I know them and they follow me." John 10:27 and "Blessed are all who fear the lord, who walk in obedience to him." Psalm 128:1 Discuss what these verses means with your student. Ask, why it it important for us to listen to God and to obey what God calls us to do? What things can we differently this week to listen to God's instructions for our lives?
July 20th Main Idea: God gives us boldness to follow Jesus. Story: Peter and John before the religous leaders - Acts 4:7-14
1 John 5:14 says, "This is the confidence we have in apporaching God: that if we ask anything according to His will, he hears us." If we ask God to help us become bolder for hilm He will provide opportunities for us to become bold. We have to make a conscious choice to be bolder and He will give us the strength to do so.
Questions: Have you been in a situation where you did choose to be bold for Christ?
Do you know someone in your life that is bold in their walk with God? Who? Tell us about them.
In what ways can you be bolder at school, home and church?

July 27th Main Idea: Build your life God's way and become strong in your faith. Story: Noah - Genesis chapter 6-9
Hebrews 11:1 says: Faith is being sure of what we hope for and certain of what we do not see." Noah didn't see the rain or the flood until after the ark was complete. Noah didn't see the flood but he had an unbreakable faith in God.
Questions: What are some ways that you have seen God work either in your life or in the life of someone you know?
What do you think Noah went through while building the ark? Do you think it was easy or hard on him and his family?
List ways you can show your unbreakable faith in God.
August 10th Main Idea: Have Confidence in God, not people.
Story: David and Goliath Samuel 17
Joshua 1:9 says, "Be strong and courageous. Do not be afraid; do not be discouraged, for the Lord your God will be with you wherever you go." God promises us he will never leave us; he never wants us to be afraid. He wants us to find our identity in him. If we have put our faith in Jesus the Bible tells us we are Children of the King, we are loved by God, and he has a special plan and purpose for our lives.
Questions: How does that make you feel knowing that God loves you and will never leave you?
How can we show others that we receive our confidence from God; not people?
When God says that he wants us to be strong and courageous what do you think he means by that?
Aug. 17th Main Idea: Your bold actons impact others around you.
Story: Nehemiah rebuilds the walls of Jerusalem.
Nehemiah 1-7
Nehemiah and those who helped him came under attack from other people around them, but they reaimed strong and bold. No obstacles distracted or discouraged the workers from rebuilding Jerusalem because they stood together and encouraged each ogther to continue the fight until they were done. Everything that we do for Christ has an effect on someone or something for the Kingdom of God. We have a choice to build the kingdom with our words and actions.
Questions: How have you influenced others around you (for good, for bad, or at all)?
In what ways do you want to impact those around you?
Aug. 24th Main Idea: Even when we are stubborn, God is persistent.
Story: Jonah was stubborn and didn't obey God. Jonah 1-4
Verse: John 14:23 If anyone loves me, he will obey my teaching.
God will keep leading us to do the right thing. Ultimately, it is our choice. When we're stubborn, we can choose to change our ways. We can choose to turn from our sin and do the right thing, allowing God to lead us. When we do that, we're choosing to rely on God for the boldness and confidence we need.

May 4th How does Jesus talk about the Kingdom? With stories that paint pictures and words that create worlds. Parable of the Mustard Seed

May 11th Who is the Kingdom for? It is for the people you would least expect, even you and me. Parable of the Vineyard

May 18th What kind of Kingdom is it? It is a kingdom with open hands of love and forgiveness. Parable of the Prodigal Son

May 25th Jesus' stories teach us about the Kingdom of God and our stories can teach others about the Kingdom of God.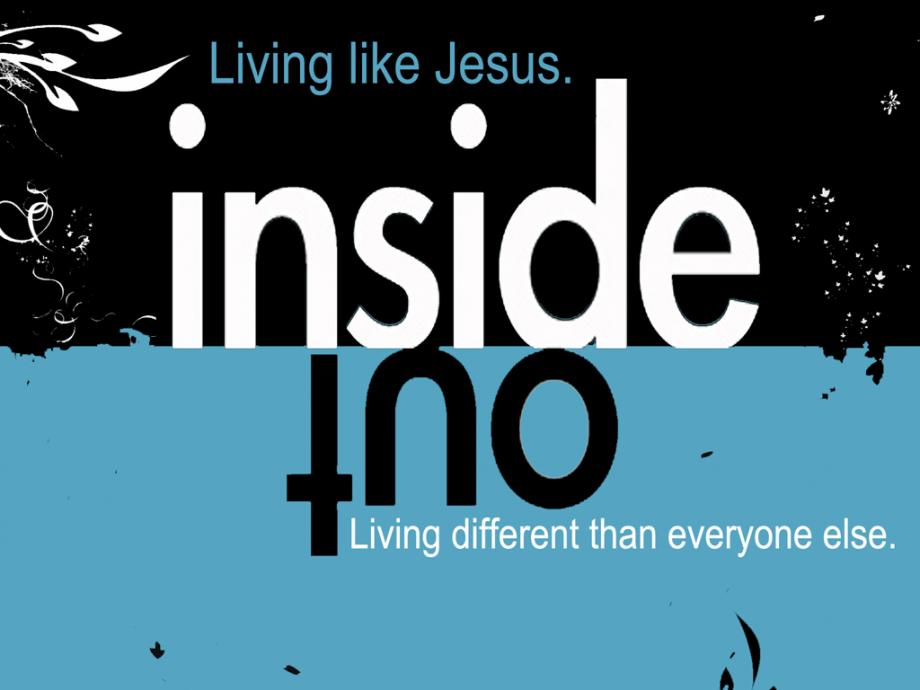 January 26th Christ followers share their faith in Jesus with their friends. Luke 5:1-11 Jesus is calling us all to be "fishers of men". If you are a follower of Jesus, then you have the awesome opportunity to share you faith with your friends. You can invite them to church. You can invite them to events that we have. You can talk to them about what God is doing in your life; how he is speaking to you; and how he has made a difference in your everyday life. You don't have to get the words all right or memorize a script. Simply wait for an opportunity to come and share with your friend how Jesus has made a difference in your life.

January 19th
"So, let your light shine to all people. Then they will see the good things you do. And they will praise your Father in heaven." Matthew 5:16 When Jesus is part of our lives we can share Jesus by living a life that shows God's love. Today we discussed how we treat others shows the world what is inside of us. Sometimes it is hard to be kind to those who mistreat us, but when we do we are representing who Jesus is. He loved the world so much that he gave his life let's let our lights shine for him!

January 12th We need Jesus in our lives to be like him. We can't be good enough on our own but only by accepting what Jesus did for us on the cross can we truly be Christ followers. Today we discussed what it means to accept Jesus as our Savior. Through out this series we will learn what that means and how that changes us. Following Jesus means you live different than everyone else, which can sometimes be tough, but it is worth it!
2 Cor. 5:14-17 Since we believe that Christ died for all, we also believe that we have all died to our old life. He died for everyone so that those who receive his new life will no longer live for themselves. Instead, they will live for Christ, who died and was raised for them. So we have stopped evaluating others from a human point of view. At one time we thought of Christ merely from a human point of view. How differently we know him now! This means that anyone who belongs to Christ has become a new person. The old life is gone; a new life has begun!

1. Parents: Share with your kids at least three stories from your past. Funny, exciting, or whatever you think may interest them.
2. Kids: Share your favorite family memory, a vacation, a funny story.
3. Parents and Kids: Talk about what you think heaven will be like. What do you think forever feels like?

1 Peter 2:9 But you are not like that, for you are a chosen people. You are royal priests, a holy nation; God's very own possession. As a result, you can show others the goodness of God, for he called you out of the darkness into his wonderful light. "Once you had no identity as a people; now you are God's people.

Oct. 13 Bullying is a game to some children. Today we talked about how a student can respond to a bully and not play along with their game. We shared some ideas of responses they could use to counter a bullying attack. In some cases using words like, "I don't play that!" or "you need to stop!" can be enough to stop some bullies from picking on someone. If your child talks to you about feeling picked on, take them seriously. Listen to what they have to say and let them know you are on their side and are willing to help. Pray with them for the person who is the bully and for God to help them find ways to deal with the problem. Sometimes just knowing they are not alone in the battle will help them to feel safe and to speak up for themselves.
Oct. 6 Today we were blessed to have a visiting Missionary Jenny Razey share about her life as a missionary. We learned what she does and how she is sharing Jesus with children who have never heard of Jesus. We will be praying for her as she beginnings her new missionary adventure. We also began work on our Christmas Musical - "Candy Cane Lane". A informational letter will come home with your student next week.
Sept. 29 Love Your Enemies. From time to time we all face bullies. We need to give our children the tools it takes to deal with those bullies and also help them to understand it is not ok to bully others. In the story of Saul and David we learned that showing love, doing good, blessing, and praying for bullies can actually change them. It can "take them down." In this series we will explore different tools to use in dealing with bullies. Ask your child if he or she ever feels bullied. Talking about it is a great start to helping them deal with the challenges they may be facing.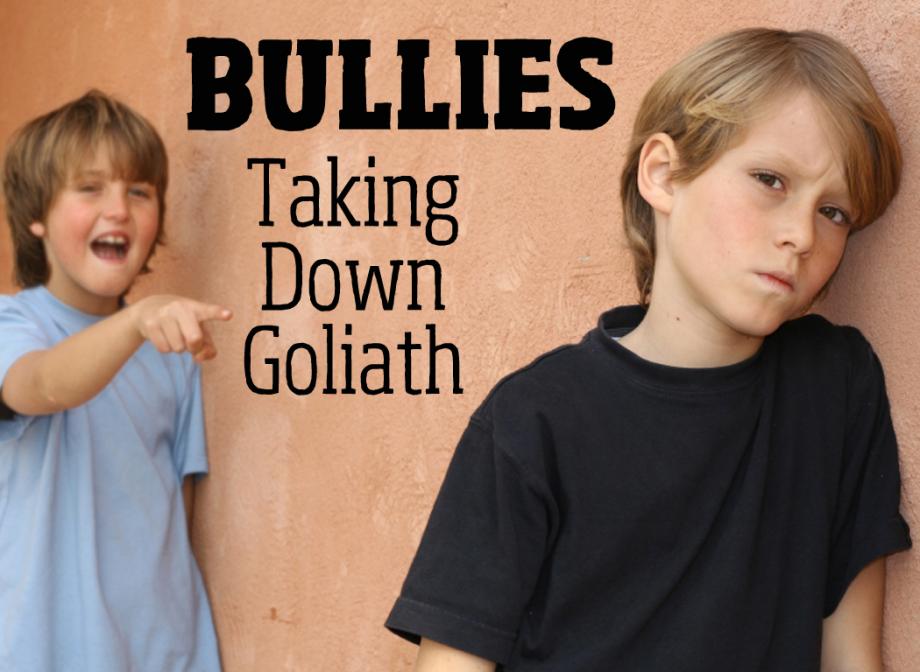 Sept. 22nd
Friendship, it is so important to learn to be a loyal friend and to choose loyal friends. Jonathan was a loyal friend to David even when it meant he would not become king of Israel himself. 1 Samuel 19 & 20 Talk to your children about friendship, and get to know their friends. What are some qualities they should have to be a good friend and what are some qualities that they want their close friends to have. Find out how your student is feeling about their friends.
Sept. 15th
Today we focus on making the right choice not the popular one. Daniel and his friends had to make many choices that were not popular and even threatened their very lives. They faced a fiery furnace and a lions den but still chose to trust God. God honor their right choices and protected them. As believers let's be encouraged to make the right choice even when it difficult. As parents we lead by example, talk to your kids about what it means to do the right thing even when our friends may go a different direction. Communication will help them know they are not alone in their decision to follow the right path.
Sept. 8th
Today we are starting a new series called SCHOOL DAYS. School isn't easy for many reasons. You've got homework, teachers who seem to be out to get you, mean classmates, friends who let you down, and so on. Each week we are going to talk about how to deal with typical school issues like these. We'll explore what God says and what to do when you face them. Acceptance is the word of the day
bottom is we need to be kind and accepting of everyone.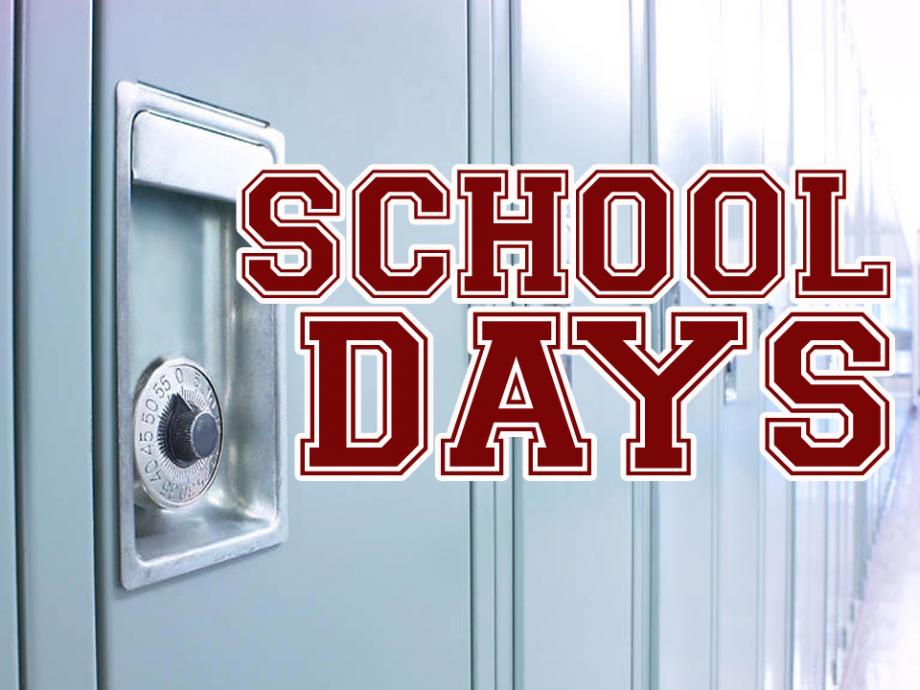 Emotions based on the book of Psalms
July 28th - Anger
Aug. 4th - Fear
Aug. 11th Gratitude
Teaching children to have a heart of gratitude is so important. This week we explored the difference between a want and a need and that we need to be thankful for both. Being thankful is more than just our words,it involves our heart. Here is a little "Thankfulness Psalm" we put together as a group this week.

I thank God for providing me with the things I need such as
a home,
the air I breathe
a bathtub and water to keep me clean
and gravity to keep me on the ground.
I also thank God for giving me the things I want such as
pop,
video games,
dogs,
and new shoes.
But even if God never provided for my needs or never gave me my wants,
I would still thank Him for
my family,
for dying on the cross
and for everything.
Thank you God for always loving me,
for always being with me,
and for being my friend.
I will never forget to be thankful for who you are
and for what you have done.
Nice job KICK Kids I love your Psalm and I love you! Blessings, Pastor Linda
Aug. 18th Gladness
Joy is a choice. King David had lots of good times and tough times in his life but be found his joy and strength in the Lord no matter what was happening to him. We may not always be happy but we can choose to be joyful. Let's model joy for your children this week.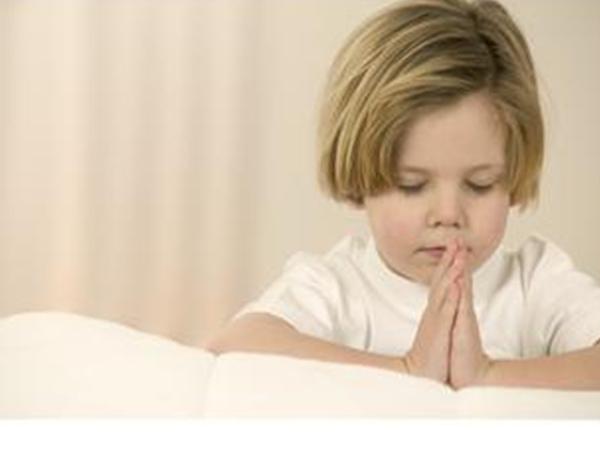 Getting to Know Your Best Friend
May 26th
God desires a friendship with His children. He has given us the tremendous blessing of prayer to allow us to get to know Him. Students will be reminded that a great friend is a great listener, a great friend is someone we can talk to about anything, and a great friend is someone you want to spend time with. God meets all of those needs for us and tells us in Ephesians 6:18 that we can come to him with all of our requests. Start a prayer list at home with your child. Then record your answers to prayer. It's a great way to build our faith.
Verse of the week:
Ephesians 6:18 Pray in the Spirit on all occasions with all kinds of prayers and requests.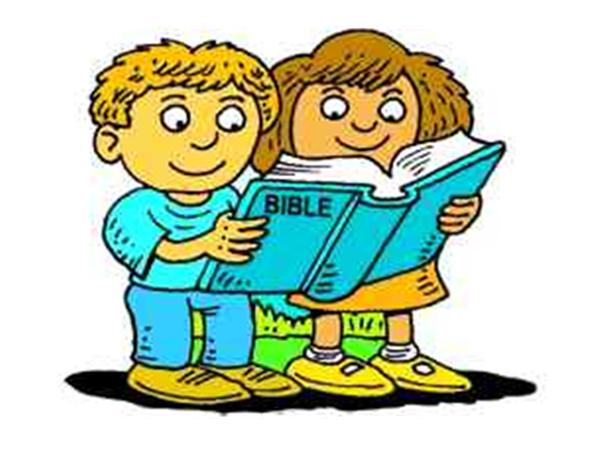 We Can Ask God Anything
June 2nd
This week we talked about how God knows our thoughts and we can talk to him about anything. It is OK to ask questions when we are upset or don't understand something. That is how we learn. We don't take God by surprise. What are some questions your child has about God and about prayer?
Ending Awkward Conversations
June 9th
Prayer can feel awkward. Remind students that it's just a conversation between them and God. Challenge them to confess their sins to remove barriers between them and God, and help them personalize prayer in a way that makes it comfortable. This week give your child a chance to pray out loud at home maybe at meal time or before bed and let them hear you pray out loud, too. Children learn by our example.
Verse of the Week:
Philippians 4:6 Do not be anxious about anything, but in every situation, by prayer and petition, with thanksgiving, present your requests to God.

Understanding how Jesus Taught us to Pray

June 16th


Take a look at how Jesus taught us to pray in Matthew 6:9-13, the Lord's Prayer.
Ask your child about "ACTS" it stands for:

Adoration: I worship God
Confession: I am sorry for. . .
Thanksgiving: I am thankful for. . .
Supplication: Help me with. . .



Verse of the week: Matthew 6:11 Give us today our daily bread.



Realizing My Super-Human Strength in Christ
June 23rd

Read the incredible story of Peter's escape from prison found in Acts chapter 12 and learn the power of the prayers of the church during this time. Help your child understand the truth of James 5:16, "The prayers of a righteous person are powerful and effective." As a family pray together at a random time other than at a meal or at bedtime. We can come to our heavenly Father at anytime and about anything. He is always there to hear and answer our prayers.

Practicing Prayer & Celebrating Praises
June 30th

This week we practices different ways to pray. We want our students to make pray a way of life, practicing the presence of God. He is always with us so we should talk to him long the way, making him a part of every area of our lives. Encourage you child to practice God's presence this week.
Here are some ideas to try as a family:

Create a prayer wall to record prayer request and God's answers.

Sing worship songs together as you ride in your car.

Memorize scriptures on prayer, you can start with the ones we have worked on in this series.
James 5:16 Matthew 6:9-13 Philippians 4:6

Take a prayer walk together to pray for our city.

Pick a missionary from our church board to pray for this month.

Whatever you choose it is worth the time, teaching our children to pray puts them in touch with God Almighty and can change their lives for eternity! So let's get praying!